Robotic Integration
Lancaster Machine and Tool is a certified robotic integrator. As an integrator of Fanuc, Kuka and ABB Robotics, we can move your product to and through multiple processes quickly, precisely and automatically all within the footprint of an available production workcell. Fanuc, Kuka and ABB robots come in different sizes with varying load, speed and reach capabilities and can be very effective with both 2D and 3D parts applications where primary and secondary operations are involved and more complex movement and/or placement of the part is required. Lancaster Machine and Tool will also handle any other type of robotic integration solution. Please call us about your project.
ABB - Robotics Value Provider
Kuka - Official System Partner
Fanuc Authorized System Integrator
Robotic Welding Systems
Robotic Welding
Lincoln Electric Partner
Custom Welding Fixtures
LMT has designed various fixtures based off the shape, size and weight of your custom part. Each solution is custom tailored to meet your companies' specifications. Our robust fixtures are designed for your automated or manual process.
Welding Fabrication
Our welding technicians have been trained by several of the American Welding Society's Standards. We are highly proficient in welding stainless, carbon steel and aluminum. We perform an extensive number of welding technologies including TIG & MIG welding, and robotic MIG welding.
Ultrasonic/ Vibration/ Spin Welding Plastic Components
LMT has built tooling and full stand-alone systems for various types of plastic welding. We work with the manufacturers of some the latest and greatest products available. Our tooling and solutions are designed for simple to complex part geometries for repeatability and accuracy.
Our custom welding solutions can be designed for your low volume manual process, to your high quantity robot welding needs.
Robotic Assembly and Handling Systems
Robotic assembly opens a new world of opportunities. We are well-known for developing customized machines for specific assembly requirements. We can equip your robotic systems with the latest sensors and computer vision technology. Skip manual layout, skip manual stacking, reduce errors throughout your process and start boosting production to an unforeseen level.
System Integration
At Lancaster Machine and Tool we take time to understand your business and your project requirements. We work with you to help understand your process and project goals. We constantly strive to be a trusted member of your team making sure all your automation integration projects are a success.
Automated Parts Handling
We are a full service integrator, incorporating each aspect of your production line into one cohesive assembly processes. Lancaster Machine and Tool, Inc. offers turnkey solutions that may include incorporating a robotic gantry system into your assembly process, incorporating a process into an existing production line, and even flexible tooling that allows for future changes in product design or needs.
Vision Inspections and Programming
We utilize our controls team for vision inspections and programming. We typically use and have experience with Cognex, DataLogic, Keyence, iRVision from Fanuc.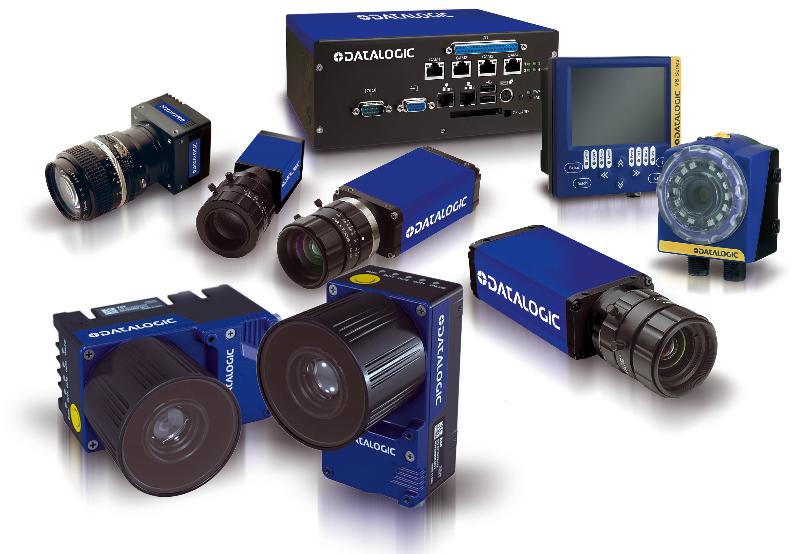 Custom Automated Machines
We also specialize in making custom automated machines and tooling for a wide variety of production improvement challenges.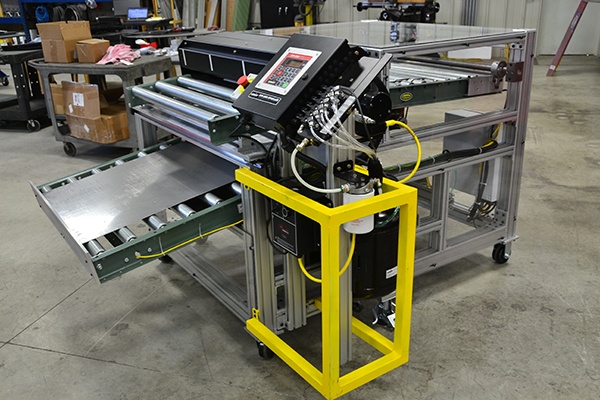 Light or Heavy Duty Assembly Cells
Our assembly systems will handle everything from precision parts to large components. We have experience with stand-alone cells to semi-automated stations.
Large Assembly Cell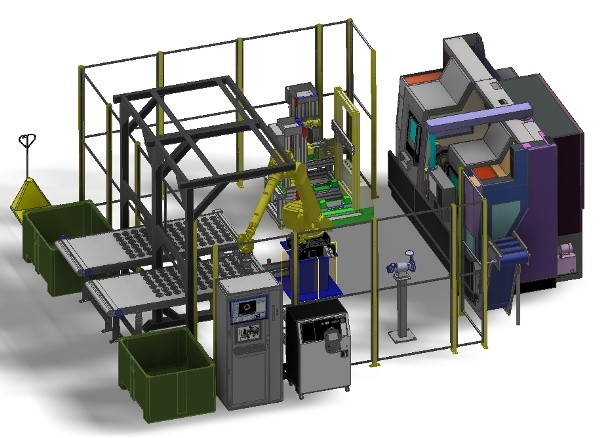 Dial Index Machines
Dial fixture motion can be powered directly by a servo motor or a fixed speed motor through a speed reducer and cam controlled indexer. For some applications, a servo motor can be used to provide specialized number of rotation increments or greater flexibility. Proven performance based on previous successful installations.
Power and Free Conveyor Systems
We offer a variety of conveyor system solutions for product transportation.